MASSACHUSETTS 2017-2018 SCHEDULE AND RESULTS
0-0-0 Overall (0-0-0 Hockey East)
| | | | |
| --- | --- | --- | --- |
| 09/30 | vs. QUEEN'S | 8:00 | |
| 10/06 | at Arizona State | 7:05 ZT | |
| 10/07 | at Arizona State | 7:05 ZT | |
| 10/13 | at Union | 7:00 | |
| 10/14 | vs. AMERICAN INTERNATIONAL | 7:00 | |
| 10/20 | vs. OHIO STATE | 7:00 | |
| 10/21 | vs. OHIO STATE | 8:00 | |
| 10/27 | vs. MERRIMACK * | 7:00 | |
| 10/28 | at Merrimack * | 7:00 | |
| 11/04 | vs. NEW HAMPSHIRE * | 7:00 | |
| 11/09 | vs. PROVIDENCE * | 7:00 | |
| 11/11 | at Providence * | 7:00 | |
| 11/24 | at Quinnipiac | 7:00 | |
| 11/25 | vs. QUINNIPIAC | 7:00 | |
| 12/01 | vs. CONNECTICUT * | 7:00 | |
| 12/05 | at Connecticut * | 7:05 | |
| 12/10 | at Union | 5:00 | |
| 01/05 | at Yale | 7:00 | |
| 01/06 | at UMass Lowell * | 7:00 | |
| 01/12 | at Vermont * | 7:05 | |
| 01/13 | at Vermont * | 7:05 | |
| 01/16 | at Maine * | 7:00 | |
| 01/19 | vs. NORTHEASTERN * | 7:00 | |
| 01/20 | at Northeastern * | 8:00 | |
| 01/23 | at Boston College * | 7:00 | |
| 01/26 | vs. MAINE * | 7:00 | |
| 01/27 | vs. MAINE * | 7:00 | |
| 02/02 | vs. BOSTON UNIVERSITY * | 7:00 | |
| 02/03 | at New Hampshire * | 7:00 | |
| 02/06 | vs. MERRIMACK * | 7:00 | |
| 02/09 | at Boston University * | 7:30 | |
| 02/10 | vs. UMASS LOWELL * | 7:00 | |
| 02/15 | vs. BOSTON COLLEGE * | 7:00 | |
| 02/22 | at Connecticut * | 7:05 | |
| 02/24 | vs. PROVIDENCE * | 7:00 | |
| | | | |
| --- | --- | --- | --- |
| Records | Hockey East | Non-League | Overall |
| Overall | 0- 0- 0 | 0- 0- 0 | 0- 0- 0 |
| Home | 0- 0- 0 | 0- 0- 0 | 0- 0- 0 |
| Away | 0- 0- 0 | 0- 0- 0 | 0- 0- 0 |
| Neutral | 0- 0- 0 | 0- 0- 0 | 0- 0- 0 |
| GF-GA | Hockey East | Non-League | Overall |
| Overall | 0- 0 | 0- 0 | 0- 0 |
| Home | 0- 0 | 0- 0 | 0- 0 |
| Away | 0- 0 | 0- 0 | 0- 0 |
| Neutral | 0- 0 | 0- 0 | 0- 0 |
MASSACHUSETTS 2017-2018 STATISTICS
MASSACHUSETTS 2017-2018 TEAM ROSTER
No.
Name
Cl
P
Hometown /
Last Team
1
Ryan Wischow
So
G
Green Bay, WI / Fargo (USHL)
2
Eetu Torpström
Fr
D
Kuopio, Finland / KalPa U20 (Europe)
3
Ryan Badger
Jr
F
Hainsport, NJ / Philadelphia (USPHL)
5
Mario Ferraro (SJS)
Fr
D
King City, ON / Des Moines (USHL)
7
Kurt Keats
Jr
F
Winnipeg, MB / Powell River (BCHL)
8
Jake Horton
Sr
D
North Plymouth, MN / Aberdeen (NAHL)
9
John Leonard
Fr
F
Amherst, MA / Green Bay (USHL)
10
Jack Suter
So
F
Omaha, NE / Sioux Falls (USHL)
11
Griff Jeszka
So
F
Muskego, WI / Brookings (NAHL)
12
Austin Albrecht
Fr
F
Flemington, NJ / Muskegon (USHL)
13
Ivan Chukarov (BUF)
Jr
D
Des Plaines, IL / Minnesota (NAHL)
14
Austin Plevy
Jr
F
Langley, BC / Brooks Bandits (AJHL)
15
Josh Couturier
So
D
Byfield, MA / Boston (USPHL)
Previous College: Boston College (2015-16)
16
Cale Makar (COL)
Fr
D
Calgary, AB / Brooks (AJHL)
17
Philip Lagunov
Fr
F
Hamilton, ON / Burlington (OJHL)
18
Jake Gaudet
Fr
F
Ottawa, ON / Kemptville (CCHL)
19
Niko Hildenbrand
So
F
Vacaville, CA / Fargo (USHL)
20
Oliver Chau
Fr
F
Oakville, ON / Brooks (AJHL)
21
Mitchell Chaffee
Fr
F
Rockford, MI / Bloomington (USHL)
22
Brett Boeing
Jr
F
Barrington, IL / Dubuque (USHL)
Previous College: Michigan Tech (2015-16)
23
Jonny Lazarus
So
F
Syosset, NY / Wichita Falls (NAHL)
24
Shane Bear
So
D
Calgary, AB / Brooks (AJHL)
25
Marco Bozzo
Fr
F
Woodbridge, ON / Newmarket (OJHL)
26
Niko Rufo
Sr
F
Stoneham, MA / Kimball Union (PREP)
Previous College: Providence (2016-17)
27
Jake McLaughlin
So
D
Hinsdale, IL / Fargo (USHL)
29
George Mika
Fr
F
Naples, FL / Amarillo (NAHL)
30
Brad Arvanitis
Fr
G
Holliston, MA / Coulee Region (NAHL)
31
Matt Murray
Fr
G
St. Albert, AB / Fargo (USHL)
Head Coach: Greg Carvel (St. Lawrence '93)
Career Record (Entering 2017-2018): 91-111-20 (.455) (6 Seasons)
Record at Massachusetts (Entering 2017-2018): 5-29-2 (.167) (1 Season)

Associate Head Coach: Ben Barr (Rensselaer '04)
Assistant Coach: Jared DeMichiel (RIT '10)
Graduate Assistant Coach: James Marcou (Massachusetts '15)
Director of Hockey Operations: Brennen McHugh (Campbell '11)
Student Assistant Coach: Michael Iovanna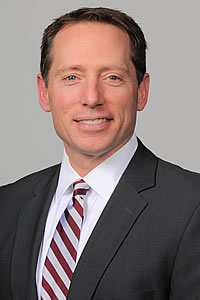 Head Coach:
Greg Carvel
Asst. Coaches:
Ben Barr and Jared DeMichiel
Volunteer Assistant:
James Marcou
Director of Hockey Operations:
Brennen McHugh
SID/Media:
Jillian Jakuba
Athletic Trainer:
Jeff Smith
Equipment Manager:
Josh Penn
Strength and Conditioning:
Ryan Feek
SID/Media:
Jillian Jakuba, Associate Director Communications & PR
Phone:
413-577-0053
E-Mail:
jjakuba@admin.umass.edu
Arena:
Mullins Center
Opened:
1993
Dimensions:
200 X 95
Arena Capacity:
8,373
Directions:
From Mass. Pike (I-90) West – Take Exit 4 for Rt. 91 North. Get off at Exit 19 (Rt. 9 – Hadley/North Hampton). Take Rt. 9 east and follow the signs for Rt. 116, University of Massachusetts. Turn left onto Rt. 116 and get off at the first exit. Turn right and take the first left onto Mullins Way, the access road for the Mullins Center.
From Mass. Pike (I-90) East – Take Exit 8 (Palmer) and pick up directions to UMass at the toll booth.
Click here for Massachusetts Ticket Information
Official Massachusetts Hockey Website
Athletics Website:
UMassAthletics.com
Hockey-specific Twitter:
@UMassHockey
Hockey-specific Facebook:
facebook.com/UMassHockey
Hockey-specific Instagram:
@massachusettshockey
Athletics Twitter:
@UMassAthletics
Athletics Facebook:
facebook.com/UMassAthletics
Athletics Instagram:
UMassAthletics
Athletics YouTube:
UMassAthletics
Live Audio Streaming:
whmp.com
Live Video Streaming:
umassathletics.com/watch