MAINE 2017-2018 SCHEDULE AND RESULTS
19-14-5 Overall (11-9-4 Hockey East)
| | | | |
| --- | --- | --- | --- |
| 09/22 | vs. HTI STARS | W 9-0 | Box |
| 09/29 | vs. QUINNIPIAC | L 1-2 | Box |
| 09/30 | vs. QUINNIPIAC | W 4-2 | Box |
| 10/06 | at Rensselaer | W 2-1 | Box |
| 10/07 | at Rensselaer | W 3-2 | Box |
| 10/13 | vs. ROBERT MORRIS | L 1-2 | Box |
| 10/14 | vs. ROBERT MORRIS | W 5-2 | Box |
| 10/20 | vs. BOSTON UNIVERSITY * | W 4-2 | Box |
| 10/28 | at New Hampshire * | L 1-2 | Box |
| 10/29 | at Boston College * | L 2-7 | Box |
| 11/04 | at Dartmouth | L 0-3 | Box |
| 11/05 | at Dartmouth | W 7-2 | Box |
| 11/07 | vs. NORTHEASTERN * | W 4-2 | Box |
| 11/10 | vs. PROVIDENCE * | T 2-2 OT | Box |
| 11/12 | vs. UCONN * | W 4-3 OT | Box |
| 11/18 | at Northeastern * | L 0-3 | Box |
| 11/19 | at Northeastern * | W 2-0 | Box |
| 11/24 | at Union | T 3-3 OT | Box |
| 11/25 | at Union | W 2-1 | Box |
| 12/02 | vs. VERMONT * | W 2-0 | Box |
| 12/03 | vs. VERMONT * | T 2-2 OT | Box |
| 12/09 | at Vermont * | W 4-1 | Box |
| 01/06 | at Boston University * | W 4-1 | Box |
| 01/07 | at Boston University * | W 3-2 | Box |
| 01/13 | at Merrimack * | W 5-1 | Box |
| 01/19 | vs. MERRIMACK * | W 4-1 | Box |
| 01/20 | vs. MERRIMACK * | L 2-4 | Box |
| 01/26 | at UConn * | L 1-2 OT | Box |
| 01/27 | at UConn * | L 0-4 | Box |
| 02/02 | vs. NEW HAMPSHIRE * | T 2-2 OT | Box |
| 02/03 | vs. NEW HAMPSHIRE * | W 3-0 | Box |
| 02/10 | at Providence * | T 1-1 OT | Box |
| 02/11 | at Providence * | L 1-2 OT | Box |
| 02/16 | vs. BOSTON COLLEGE * | L 0-5 | Box |
| 02/17 | vs. BOSTON COLLEGE * | L 1-3 | Box |
| 02/23 | vs. BOSTON UNIVERSITY | W 3-2 | Box |
| 02/24 | vs. BOSTON UNIVERSITY | L 1-4 | Box |
| 02/25 | vs. BOSTON UNIVERSITY | W 4-3 OT | Box |
| 03/03 | at Northeastern | L 1-2 | Box |
| | | | |
| --- | --- | --- | --- |
| Records | Hockey East | Non-League | Overall |
| Overall | 11- 9- 4 | 8- 5- 1 | 19-14- 5 |
| Home | 6- 3- 3 | 4- 3- 0 | 10- 6- 3 |
| Away | 5- 6- 1 | 4- 2- 1 | 9- 8- 2 |
| Neutral | 0- 0- 0 | 0- 0- 0 | 0- 0- 0 |
| GF-GA | Hockey East | Non-League | Overall |
| Overall | 54- 52 | 37- 31 | 91- 83 |
| Home | 30- 26 | 19- 17 | 49- 43 |
| Away | 24- 26 | 18- 14 | 42- 40 |
| Neutral | 0- 0 | 0- 0 | 0- 0 |
MAINE 2017-2018 STATISTICS
MAINE 2017-2018 TEAM ROSTER
No.
Name
Cl
P
Hometown /
Last Team
1
Jillian Flynn
So
G
Presque Isle, ME / Presque Isle High School
2
Taylor Leech
Fr
D
Bowdoinham, ME / Hebron Academy
3
Brooke Stacey
Sr
F
Kahnawake, Québec / Ontario Hockey Academy
5
Ebba Strandberg
So
D
Kalmar, Sweden / Modo Hockey
7
Alyson Matteau
Jr
D
Mirabel, Québec / Northwood School
8
Brittany Kucera
So
D
Toronto, ON / Aurora Panthers
9
Mikayla Rogers
Sr
D
St. Paul, MN / St. Paul Blades
10
Jessica Jacques
So
F
North Reading, MA / Boston Shamrocks
11
Victoria Hummel
Sr
F
Tull, Austria / EHV-Sabres
13
Cailey Hutchison
Jr
F
Hicksville, NY / Northwood School
14
Maddie Giordano
Fr
F
Granby, CT / Loomis Chaffee
15
Catherine Tufts
Sr
F
Church Point, NS / Ontario Hockey Academy
16
Brittany Colton
So
D
Gorton, MA / Lawrence Academy
17
Lydia Murray
So
F
Sault Ste. Marie, ON / Sault Ste. Marie Wildcats
19
Michelle Weis
Fr
F
Charlottenlund, Denmark / Luleĺ HF
21
Tereza Vanišová
So
F
Strakonice, Czech Republic / HTI Stars
23
Josefine Engmann
Fr
F
Oslo, Norway / Valerenga
24
Maggie Blair
Fr
D
Cornwall, ON / Ontario Hockey Academy
25
Daria Tereshkina
Fr
F
Chelyabinsk, Russia / HTI - Hockey Training Institute
27
Anna Zíková
Fr
D
Ceský Tešín, Czech Republic / Gymnázium Josefa Božka
28
Vendula Přibylová
So
F
Olomouc, Czech Republic / Hokej Šumperk 2003
29
Kristin Gilmour
Sr
D
Millgrove, ON / Oakville Hornets
33
Carly Jackson
So
G
Amherst, NS / Cumberland Blues Jr B
41
Loryn Porter
Fr
G
North Bay, ON / Mississauga Jr. Chiefs
Captain: Alyson Matteau
Assistant Captains: Brooke Stacey, Cailey Hutchison
Head Coach: Richard Reichenbach (Hamilton '06)
Career Record (Entering 2017-2018): 37-84-11 (.322) (4 Seasons)
Record at Maine (Entering 2017-2018): 37-84-11 (.322) (4 Seasons)

Assistant Coach: Sara Reichenbach (St. Lawrence '04)
Assistant Coach: Alex Gettens (Vermont '17)
Assistant Coach: Stephen Friars
Director of Hockey Operations: Tim Conser (Arizona State '17)
Strength and Conditioning Coach: Billy Larkins (University of Dubuqe '10)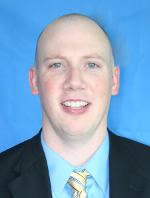 Head Coach:
Richard Reichenbach
Assistant Coaches:
Sara Reichenbach and Kendall Newell
Athletic Trainer:
Stacey Brassbridge
Equipment Manager:
Kevin Ritz
SID/Media:
Emily Holland, Media Relations Intern
Phone:
207-581-4849
E-Mail:
emily.holland@umit.maine.edu
Arena:
Alfond Arena
Opened:
1977
Dimensions:
200 X 85
Arena Capacity:
5,641
Directions:
From I-95 North – Take Exit 1931 (Stillwater/Old Town) and bear right onto Stillwater Ave. At fourth set of lights (McDonald's on left) make a right onto College Avenue. Arena is one mile down on the left.
From Bangor International Airport – Exit airport and make a right onto Union Street. Make a left onto I-95 North and follow directions above.
Athletics Website:
GoBlackBears.com
Hockey-specific Twitter:
@BlackBearsWIH
Athletics Twitter:
@BlackBearNation
Athletics Facebook:
facebook.com/UMBlackBears
Athletics Instagram:
BlackBearNation
Athletics YouTube:
UMBlackBears
Live Video Streaming:
TBA